Jordana Paige Graffiti Tote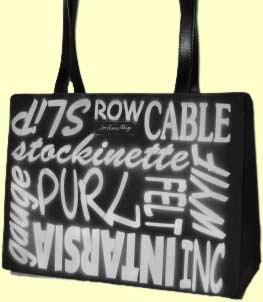 Find the urban rebel in you with the graffiti inspired version of The Knitter's Purse. Both sides are airbrushed by hand with knitting jargon. Shout out loud, you're a knitter and proud!
The knitting bag allows for two compartments, a slim side and a roomy side. The slim side has room for a pattern and the day's necessities with pockets for your tools and the roomy side is for your knitting yarn and knitting project.
There's even a holder for needles of any size and reaches perfection with a single circlet to prevent your yarn from tangling. Simply fasten the circlet around the working strand.
As with all of the Jordana bags our supplies are limited so if you want one you will have to step in fast!

Sorry, No Longer Available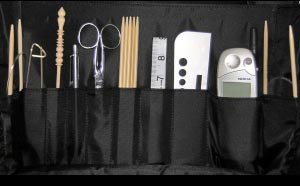 Contents not include