Angel Designs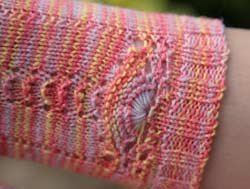 We are delighted to announce our new Designers at Angel Yarns patterns and kits.
Designed by some of our most talented customers, the first of the range are for socks and, as you can see for yourself, they really are gorgeous.
All of the sock kits and patterns are available to knit in either the Angel Yarns hand dyed yarns (below) or our own sock yarns. Kits include the designer pattern for free however they are also available to order separately.
We are actively looking for designers to add to our collection so if you are interested in joining our gifted group please contact us with some examples of your work.
Angel Designs Sock Patterns


AD4

AD5
AD1
AD2
AD3
---
---

Graphite - New

Aurora - New

Lush - New

Summer - New

Tempest - New

Colourway 14 - New!

Colourway 1

Colourway 2

Spring - New

Colourway 4

NEW Colourway 12

Colourway 6

Colourway 7

Colourway 8

Colourway 9

Colourway 10

Colourway 11