100% Pure Baby Alpaca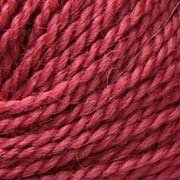 As with all of the Artesano range this is the pinnacle of softness and luxury!
This 100% baby alpaca yarn from Peru is a lovely soft yarn in a light DK weight with the subtle lustre of baby alpaca.
This Fair Trade yarn knits to the same tension as Inca Cloud both so both can be used for all the Artesano patterns.
Another benefit of this organic yarn is that it is free from lanolin making it hypo-allergenic, so perfect for anyone with allergies and sensitive skins.
Hand wash and dry flat.
Alpaca Inca Mist Details
| | |
| --- | --- |
| Fibre: | 100% Pure Baby Alpaca |
| Size: | 50gm |
| Needle Size: | 4.00mm (Needles here..) |
| Length: | 120m - 131yds approx |
Colours available in Inca Mist
All prices include VAT at 15% - VAT is deductible for Overseas orders
The approximate US$ price is $7.88 for deliveries outside the EU