DK Pure Cashmere Yarns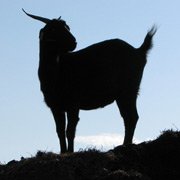 Glorious 4ply cashmere yarn.
Cashmere is the soft and luxurious fibre produced from the soft winter undercoat of goats. This soft, warm and durable fibre is harvested once a year from each goat whom, on average, produce only a few ounces of cashmere a year.
It takes one goat between four and five years to produce enough cashmere to make a sweater!
Cashmere is probably the world's most luxurious wool, providing light weight, warmth and softness. Cashmere has a high moisture content which makes it appropriate for all climates as it' insulation properties will change depending on the humidity of the atmosphere.
To qualify for the name 'cashmere', the fibres must be no more than 19 microns in diameter.
Handwash only & dry flat.
| | |
| --- | --- |
| Fibre: | 100% Cashmere |
| Needle Size: | 3.25mm (Needles here..) |
| Tension: | 28sts x 38 rows |
| Size: | 50gm |
| Length: | 153m approx |
Available Colours