Gorgeous Country Silk Yarn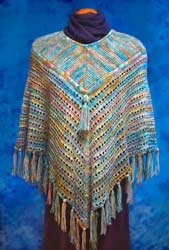 A luxurious blend of 50% wool and 30% sillk, with 20% nylon for strength.
With some fabulous pattern support from Fiddlesticks these hand dyed yarns are as to die for as our other new range, Makalu.
Wonderfully soft to knit with each hank of the Country Silk is 250g and contains approximately 800m.
Since these yarns are hand-dyed in small batches, there will be interesting variations in colourways from skein to skein and you will be delighted with the outcome.
Lots more colours coming soon too!
Sale - 20% Off While Stocks Last
£34.95 Now £27.95
Yarns Currently Available