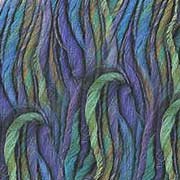 Trendsetter Yarn - Yosemite (Sale)
This yarn is as big and as spectacular and as grandiose as itís namesake!

Trendsetter have taken Wool Tops fibre and Acrylic Tops fibre and dyed each fibre in different colours. They then spin them from thick to thin blending colours at each turn to create spectacular colourways and a yarn that you just want to touch forever.

Fast to knit with so you'll have a soft and warm scarf in no time.

Non felting.

Sale - 35% off while stocks last
Was £9.05
| | |
| --- | --- |
| Fibre: | 50% New Wool, 50% Acrylic |
| Size: | 100gm |
| Needle Size: | 9.00mm (Needles here..) |
| Tension: | 2 sts to 1 inch |
| Length: | 77 yds |
Colours available in Trendsetter Yosemite (Sale)
All prices include VAT at 15% - VAT is deductible for Overseas orders
The approximate US$ price is $9.75 for sale outside the EU