Sponsors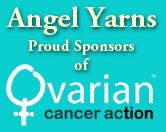 We are now proud to announce that we are sponsoring Ovarian Cancer Action and have added a pretty lapel badge to buy along with your yarns.
I hope you will support us in supporting them - I'm trying to raise awareness of what has always been known as the silent killer as so many people have been diagnosed when it's just too late to help.
My lovely mum-in-law Maisie had it and was treated successfully so it's a disease we've been touched by.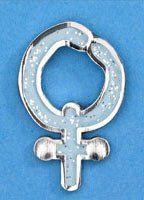 One of the main aims of Ovarian Cancer Action is to raise enough money for tests to be widely available to detect it early and treat women before it takes hold. There is already a test out there for it but we want it to become part of normal screening like smears or mammograms....
More information on this plus symptoms to look out for can be found at:
http://www.ovarian.org.uk
Please help us to help!
Tess Dawson
Angel Yarns will pay all transaction charges so you can be sure that your full donation will be passed on to Ovarian Cancer Action.
Help us by adding this image to your Web Site or Blog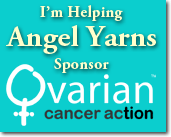 Cut and Paste the Code Below:
<div align="center"><img src="https://www.angelyarns.com/images/misc/oca-blog.gif" /></div>
---