Exceptional Yarns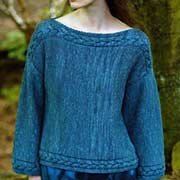 Exquisite new range of yarns from popular designer Louisa Harding.
From classics to high fashion yarns there is something for everybody!
The colours are a visual treat and the quality or the yarn is second to none.
We're sure this range will be a best seller and will have universal appeal.
These beautiful yarns are supported by 4 wonderful books:
The Collection