Imported Swiss Fashion Yarns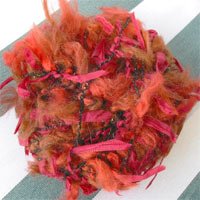 We are delighted to have added these stunning new fashion and eyelash yarns from Switzerland to our range of exciting wools.
With beautiful colours and a lovely feel you'll love these yarns just like we do.
Larnatus Aloha is a perfect Sirdar Fizz replacement with the added bonus of being lovely and soft too.
Lanartus Rio is an exciting fashion yarn with a wonderful shimmer.
Keep checking back as we will be adding more of this lovely Swiss range of fashion and eyelash yarns over the coming weeks as we get them in stock - more yarns and more colourways too.
Clearance Sale - Buy Now While Stocks Last