Bamboo, Metal and Plastic Knitting Needles & Hooks
At Angel Yarns our needle range includes sizes from 2mm up to 25mm and our crochet hooks from 2.00mm to 20.00mm.
We have premier bamboo, aluminium (aluminium), plastic and hand turned decorative surina wood in straight, circular and crochet from Addi Turbo, Inox, Clover and Surina, so quite a choice!
Hand Turned DPNs - Wow!

- Addi Turbos - The most popular needles there are.
DPNS - From Addi
Brittany Birch Knitting Needles - Needles, Double Pointed and Cable, fabulous wooden needles
Children's Knitting Needles - 18cm needles from Pony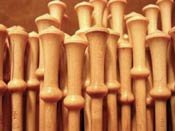 Clover Crochet Hooks (Takumi) - The best quality crochet hooks there are.
Pony Pearl - Fun colours
Rosewood Knitting Needles - Wonderfully smooth and silky
Surina Knitting Needles - Hand turned fancy needles
Surina Crochet Hooks - Hand turned decorative hooks
Inox / Pony Bamboo, Bamboo Circular, Double Pointed & Crochet Hooks - Practical bamboo improves with age, making these Bamboo needles a long-lasting addition to your knitting bag. The more you knit, the smoother they become! Plus, they're 60% lighter than the same size aluminium needles, so your hands won't tire - even after hours of knitting. Available in several sizes for all your needs.
Aluminium (Aluminum) Inox / Pony Knitting Needles - Circular and straight available.
Plastic Needles & Crochet Hooks by Inox / Pony - For those larger wools, available from 7mm up to 20mm.
Knitting Needle & Crochet Hook Conversion Charts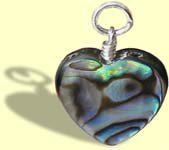 Beautiful Stitch Markers
A great accompaniment for your needles.