Grafton Fibers Heirloom Collection

These hand turned and simply stunning double pointed knitting needles are truly exquisite and are sure to be cherished for years to come.
Unique
Each set of DPNS are hand crafted and as unique as you are - no two colours are the same and every hook has a blend of different tones and hues.
Exceptionally beautiful smooth and hard wearing these double pointed needles will develop a wonderful patina over the years.
A joy to look at and work with these surely must be the most beautiful 5 inch dpns we've ever seen.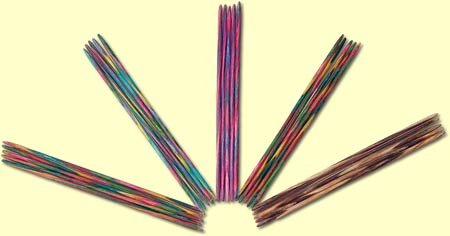 5in DPN Sizes Currently Available:
More to follow