Magazines and Books
Knitting Magazines
Our range of magazines provide the latest information, up-to-date techniques and easy-make fashions for our favourite pastime. In each issue, you'll find everything to meet your knitting and crochet needs, from casting on your first stitch to mastering the latest technique. Check out updated trends and hot new products, learn new stitches and meet fresh faces. Our knitting magazines will bring you the best of what fibre arts have to offer.
Please note that due to copyright issues books are non-returnable
Knitting Magazines (Knitting Magazine & Simply Knitting)
Vogue Knitting Magazine (International)
Knitting Books
Whether you're looking for fashionable projects, knitwear for kids or an indispensable reference book to all things knitting, Angel Yarns has it for you.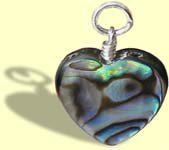 Beautiful Stitch Markers
A great accompaniment for your Addi Turbo knitting needles.