Wendy Fashion Yarns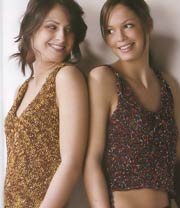 We are delighted to have added a number of the very popular Wendy Fashion Yarns to our range of exciting wools.
With beautiful colours and a soft lovely feel you'll grow to love these yarns just like we have.
Keep checking back as we will be adding more of the Wendy Yarn range of fashion and eyelash yarns over the coming weeks as we get them in stock.
Free Patterns: PDF
Cosmic Hat & Scarf
Cosmic Hat & Scarf 2
Fusion Scarf Kit - Free Pattern