100% Certified Organic Cotton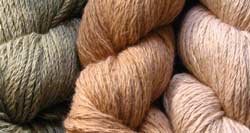 Our Organic cottons are naturally coloured and grown without chemicals, so you can feel good about using it next to your skin.
Buying of organic cotton helps to reduce the use of chemical pesticides, fertilisers and defoliants.
Perfect for baby garments, as they haven't been near chemicals or dyes, organic yarns are the safest option for you and your family.
Current Organic Cottons
Other Organic Yarns