Jordana Paige Knitting Bag / Tote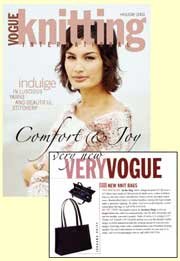 Jordana Paige believes that just as a woman's purse goes everywhere with her, so should her knitting and here at Angel Yarns we all agree!
We are very pleased to now stock the complete range of Jordana Paige Messenger Bags & Purses, smart mixes of form and function in classic styles that are ideal for knitting on the go.
The knitting bags allow for two compartments, a slim side and a roomy side. The slim side has room for a pattern and the day's necessities with pockets for your tools and the roomy side is for your knitting yarn and knitting project.
There's even a holder for needles of any size and reaches perfection with a single circlet to prevent your yarn from tangling. Simply fasten the circlet around the working strand.
15% Off While Stocks Last